Best Ways to Use Banners to Promote Your Business
Banners offer an efficient way to scale up sales by generating awareness of the products or services of a company. These banners are not just a reasonable method to advertise; they can also be extremely versatile.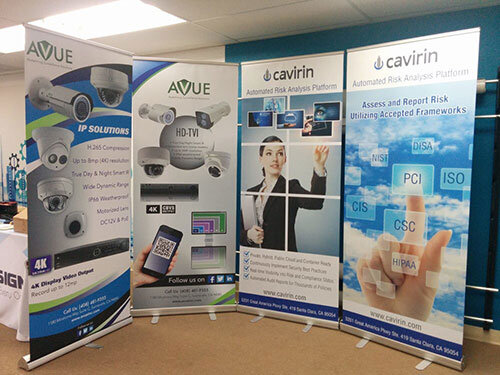 Here are a few suggestions that can help you use a banner effectively to get the most out of this advertising method.
1. Conventions and Trade shows
Banners made of high-quality materials make tradeshow booths extremely attractive. Banners work extremely well for tradeshow booths as they are visually attractive and they travel well. They can be really simple with one-color print on a plain white background or complicated as a digital photo. They are lightweight and can easily be rolled up. One can attach banners with Velcro. Smaller banners with high quality are perfect for illustrating services and products.
Also Read - Advantages of Using Digital Display Banners

2. Store Front Windows
Using banners in storefront windows assists businesses in standing out from the rest. They make for a useful strategy for shops located in busy areas. Banners can either be utilized for long-term advertising or to advertise for a particular event or occasion. No matter what the situation, banners can surely generate traffic as well as awareness.
3. Busy Outdoor Areas and Roadways
Campus quad or a busy intersection is the best location to utilize a banner for marketing a business. Banners can be lightweight and cut with wind flags. Hence, they are wind-resistant. Vinyl banners can also be weather-resistant and defy fading even in sunlight. Banners can easily be fabricated using grommets so that they can be attached to numerous structures. From rooftops to rebar, anything can provide placement. Banners are the best outdoor advertising method.
4. POS Displays
Digital product photos transferred on a banner make for the right solution for a point-of-sale display. A neatly arranged table with a product can attract a lot of attention when a banner goes with the display. Visual representations and vibrant colors of the product can surely draw clients to any display.
Banners provide a wide range of versatility. They can be made out of high-quality image that can be utilized in both outdoor and indoor locations. They can last for several years if they are properly cared for.
The features are extremely significant to the audience to create the best banner signs, define your brand, find your mission, and what advantages you provide your audience, numerous companies offer quality banner signs. The expert design staff can assist any business create the perfect banner for their requirements. You can find the right service provider by browsing through the internet or by asking friends for suggestions.
Become a Member to post Articles
Back to Profile