Diabetes – COVID 19 and Mucormycosis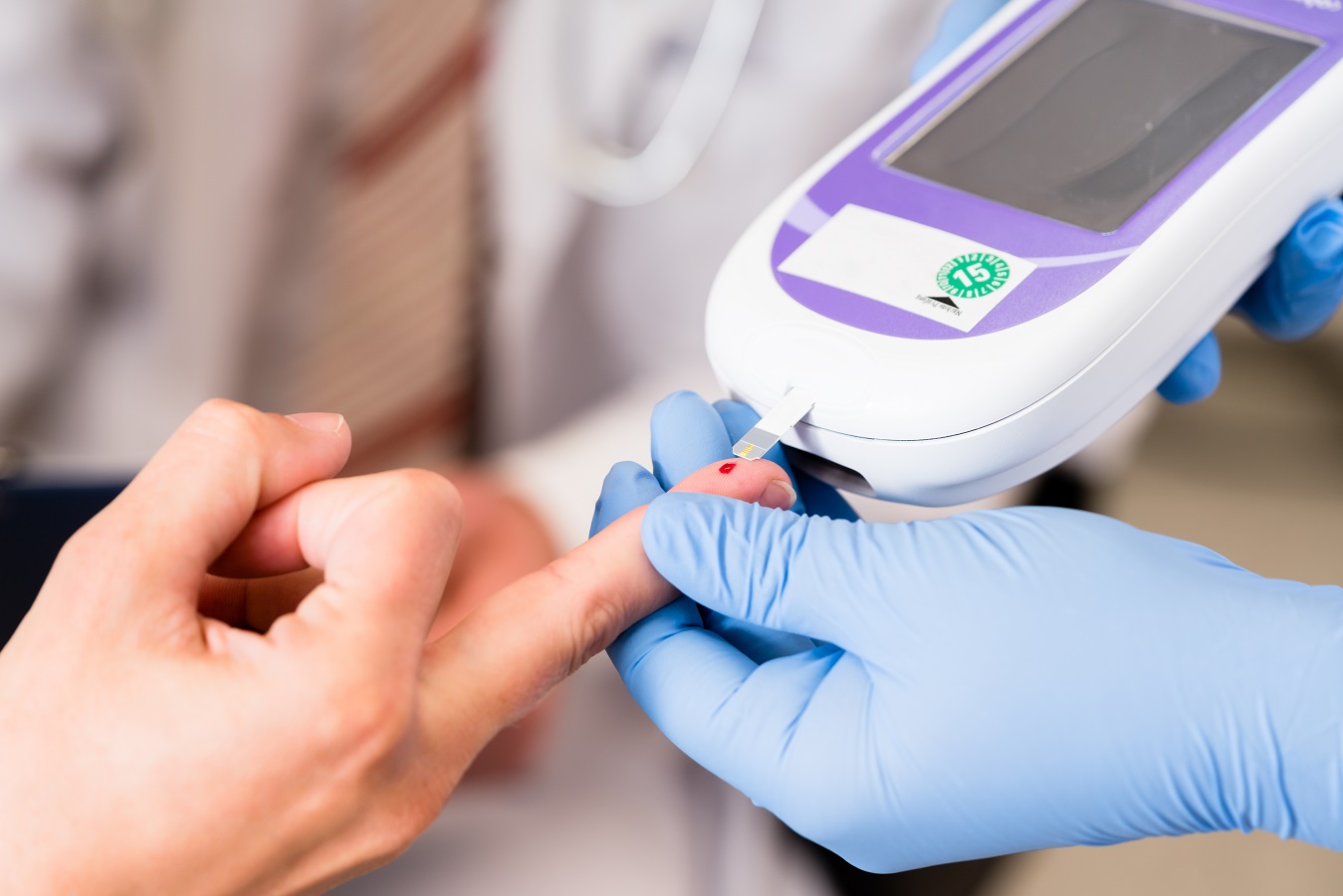 With the studies about COVID-19 and its complications in progress, the possible risk factors are continuously being monitored. Though people of all age groups and conditions can be affected, people with diabetes develop serious complications from COVID-19.
Early studies have shown that about 25% of people who were hospitalized with severe COVID infection were having diabetes. There might be two reasons for this. The immune system of people with diabetes is compromised, making it harder to fight the virus and thus resulting in a longer recovery period. Other than this, the virus also might thrive because of the elevated blood glucose level in the body. Thus awareness is needed to overcome the pandemic, especially among people with diabetes.
Types of diabetes
There are 4 types of diabetes that are generally being seen in this COVID period.
Steroid-induced diabetes
This type of diabetes is caused by the increased use of steroids. Steroids are taken to reduce inflammation and for the treatment of a number of complications like asthma, rheumatoid arthritis, etc. Repeated use of steroids can increase the body's insulin resistance and cause blood glucose levels to rise ans remain higher. Thus patients who develop high sugar levels during steroid administration should be careful of developing diabetes in the future.
Stress-induced diabetes
Stress tends to increase the cortisol levels, and persistent elevation of these hormones can result in predisposed individuals developing diabetes or worsen the control in people with existing diabetes.
People who are hospitalized because of COVID are at risk since anxiety and stress can result in increase of these counter-regulatory hormones.
Sedentary lifestyle and diabetes
We are currently dealing with a pandemic, making the lockdown and social distancing an essential measure. But due to less physical activity, increased intake of junk foods and such leads to the development of diabetes.
This is noticed to be more prevalent among the younger generation, especially because of the work-from-home measures. This sedentary lifestyle leads to increased resistance to insulin and as a result, diabetes.
Covidiabetes – SARS COVID diabetes
This is a special condition where the COVID infection in itself triggers diabetes. Cases are being registered of people who were not suffering from diabetes before developing the condition after the COVID infection.
Also Read: Covid 19 Vaccines and Pregnancy
Pathogenic mechanisms in patients with type 2 diabetes and COVID-19
It is a known fact that diabetic people tend to develop more serious complications if infected by COVID-19. But the knowledge that COVID infection can trigger diabetes in a non-diabetic patient is brand new, and thus there might be many questions surrounding it. Here we explain the pathogenic mechanisms in diabetic patients with the infection so that you can understand better.
Inflammation and insulin resistance
Insulin resistance is the main cause of diabetes. Since COVID is an immunothrombotic disease, it increases inflammatory markers like D-dimer, ferritin, IL-6, and this virally induced inflammation results in increased insulin resistance.
The large burden of inflammatory cells can affect the functions of skeletal muscle and liver which are the major insulin-responsive organs responsible for the bulk of insulin- mediated glucose uptakes. This is disturbed, which in turn leads to the patient developing diabetes.
Immunomodulation
COVID increases the interferon gamma production, which in turn activates the natural killer (NK) cells as a defense mechanism. There exists a relationship between the NK cell activity and glucose control in patients with impaired glucose metabolism.
NK cell activity was lower in patients with type 2 diabetes than in those with pre-diabetes or normal glucose tolerance. This in turn leads to an immunomodulatory pathway that increases insulin resistance and thus resulting in diabetes.
Renin-Angiotensin-Aldosterone system
ACE2 has already received much attention as it can also serve as an entry receptor for SARS-CoV-2.
Evidence suggests that ACE2 is expressed in many human cells and tissues, including pancreatic islets.
Some evidence suggests a link between ACE2 and glucose regulation.
Infection with SARS-CoV can cause hyperglycemia in people without pre-existing diabetes.
Also Read: COVID-19: What Diabetics should know!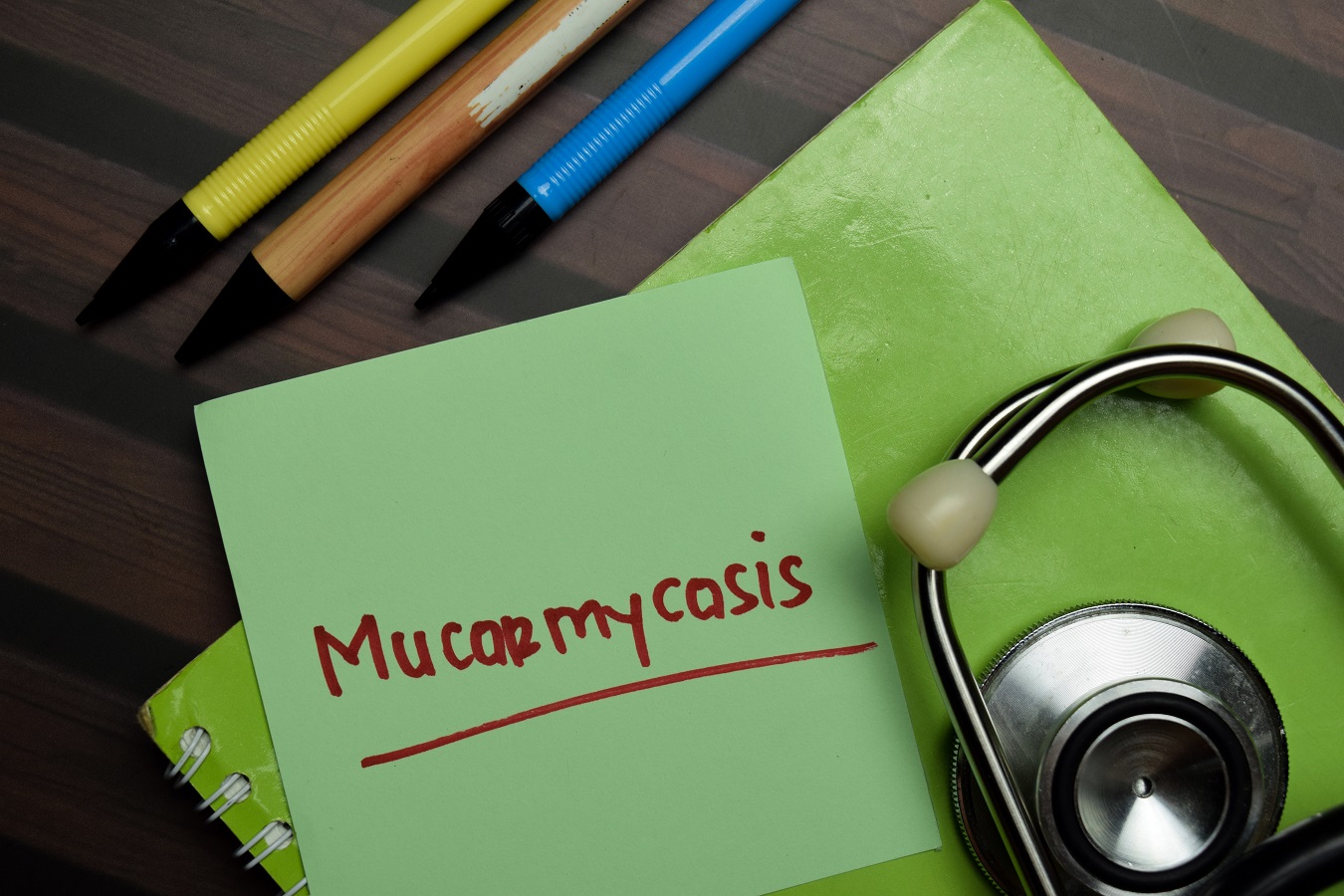 Black fungus – an epidemic
Black fungus is declared an epidemic that we have to battle in the face of a pandemic. As per the latest government data, our country has recorded over 11,717 cases of black fungus or mucormycosis in the five states (Gujarat, Maharastra, Andhra Pradesh, Madhya Pradesh, and Telangana) where the highest number of this rare fungal infection is recorded. The infection is now being recorded in Tamil Nadu also.
Diabetes – COVID and Mucormycosis
There are many reasons why we see an increased number of black fungal disease cases in the second wave of COVID. But the most important one among them is diabetes since about 60% of the black fungus cases reported have diabetes.
Irrational use of dexamethasone on the early Covid cases and unmonitored glucose levels can lead the patients to attain a fatigue stage, increasing the prevalence of mucormycosis.
The prevalence of these cases is currently about 140 per million. Post-COVID patients are immunocompromised and thus are at a higher risk of developing mucormycosis infection.
Pathogenic mechanism in diabetic patients with Mucormycosis
Unnoticed glucose levels can lead to diabetic ketosis, resulting in low pH and releasing the iron contents. This triggers a mechanism called pathogenesis, where the decreased phagocytic activity, accessible amount of iron and fungal hemeoxygenase lead to fungal aggression, which in turn promotes iron absorption in metabolism. This makes the fungus thrive in the body ans later leads to the damage of the organs.
This is very dangerous for patients having diabetes, and thus sugar control is important. Also, jurisdictions of steroids administration play a vital part in reducing the impact of this infection.
Also Read: COVID-19 Vaccination: All Your Doubts Answered
Management of COVID
It is found that the down positioning of the patient has significantly helped since it increased the amount of oxygen flowing to the lungs.
Dexamethasone is a corticosteroid that has demonstrated a reduction of mortality rate in COVID-19 patients who required oxygen therapy.
Dalteparin is an anticoagulant that helps a great deal since COVID is an immunothrombotic disease, and coagulation is found to be an important contributor to organ failure in COVID patients.
Diabetes control is another vital factor in the management of COVID-19. Prolonged use of dexamethasone and other steroids in the COVID patients will affect the blood sugar levels and thus have an impact on diabetic control.
Management of COVID diabetes
As mentioned before, diabetic control is most important for the management of COVID, and for that, it is vital to know which drugs to use in moderation and which to avoid altogether. These results have been obtained from the study conducted from diabetic patients affected by COVID.
Safe drugs to use
Insulin: Insulin is considered the best to start with when administering steroids on the patients since it is easy to target the dosage.
DPP IV inhibitors: DPP IV inhibitors like sitagliptin, vitagliptin, and linaglipyin are some of the safest drugs which can be used on COVID patients both for moderate and severe cases.
GLP 1 analogues: Patients with diabetes have vascular complications and can develop cardiac illnesses. GLP 1 analogues like ligaglutatide can help COVID patients with diabetes and CAD.
Biganides: Metformin is a good drug to treat insulin resistance, and it can be used in mild to moderate Covid cases.
Sulphanylurea: Glimiperide and Gliclazide are great drugs for COVID treatment, but there is an increased risk of hypoglycemia. Thus it should be administered in conscious dosages for stable COVID patients.
Drugs to avoid or be conscious of
SGLT2i: SGLT2i, including dapa, Cana, and empaglifozin are good drugs for patients with diabetes. But SGCLT2i brings down the glucose level and causes dehydration. Patients who are treated for COVID have poor oral intake, and thus administration of SGCLT2i can worsen the situation for the COVID patients. Thus it is better to avoid using these drugs in moderate to severe cases of COVID patients.
Glitazones: COVID causes retention of alveolar fluid, and administering glitazones will cause edema. Thus it is better to avoid the usage of glitazones for moderate and severe COVID patients.
Usage of medication for different COVID diabetes patients
Mild COVID patients: Uninfected people with diabetes living in high COVID areas or the home quarantine patients with mild COVID infection can use most molecules like insulin, metformin, DPP IV, GLP 1, and even alpha glucosidase inhibitors. Indian population is usually in the postpartum hyperglycemic stage even after using steroids, and by the usage of alpha-glucosidase inhibitors, this can be reduced. It is best to avoid sulphonylurea and SGCLT2i for patients with mild COVID, but you should consider the factors like intake and cardiac problems.
Hospitalised patients:
These patients can be categorized as mild, moderate, and severe cases depending on their clinical condition, O2 requirement, and other illnesses.
Mild cases: Patients with diabetes who do not require oxygen saturation and patients recovering from COVID who are in stable states are considered patients with mild COVID. Insulin can be administered for these patients and also other steroids. Most patients admitted have type 2 diabetes, and administration of insulin alone can make it very challenging to bring sugar under control. Thus the mild to moderate patients should also be given oral hypoglycaemic agents; along with insulin since those having diabetes most are already insulin-resistant.
It would be best to start with insulin and then careful dosages of DDP4 inhibitors. Metformin and GLP 1 analogues can be considered for mild cases. If sugar levels are not controlled, you can proceed with sulphanylurea and SGCLT2i inhibitors. Alpha-glucosidase inhibitors are recommended for patients with high insulin resistance.
Moderate cases: For diabetic patients who move on to the moderate phase of infection, insulin, DPP4 inhibitors, metformin, and GLP 1 analogues are administered. Usage of sulphanylurea and alpha glucosidase inhibitors should be done very carefully. It would be best to avoid SGCLT2i for moderate cases because of the risk of edema.
Severe cases: If the patient is admitted in the ICU, it is considered to be severe case. For this IV insulin infusion is the best choice. DPP4 inhibitors are also considered to be safe for severe cases. Other than these two, it would be better to avoid other molecules for patients with severe COVID.
Also Read: Living with Diabetes
Diabetes care in COVID – Hospital Protocol
During admission: The standard protocol in our Kauvery hospital involves checking the COVID patients for random blood sugar and HbA1C, whether they are diabetic or non-diabetic. This will let us know whether the person is in pre-diabetic stage and the optimal usage of steroids and its impact on the patient.
During hospitalization: Basal bolus insulin therapy is considered the best choice for patients. Though the sliding scale insulin (SSI) approach is easier, it is not good for diabetes control since there is a risk of getting hypoglycemia. It also causes glycemic variability or the fluctuating sugar which worsens the situation. Managing the glycemic expressions due to steroid therapy with 24-hours blood sugar monitoring can be done with proper insulin therapy.
Continuous glucose monitoring study is a tool which can give a complete profile of glucose level for the patients. This tool involves a sensor and a reader that can monitor the blood sugar level every 5 minutes. For patients on steroids and who require a long stay at the hospital, CGMS will be very helpful to monitor the sugar level and administer the insulin accordingly. The time range is also fixed with the help of these studies from CGMS according to each patient's profile.
Discharge Plan – Things to remember
Diabetic patients with COVID after treatment at the hospital can develop problems, and thus a proper discharge plan is necessary. Here are a few things to remember when creating the discharge plan for the diabetic patients with COVID.
When the patient stabilises and is ready for discharge, it is important to provide him/her with proper diabetes-related advice.
People should be aware of the normal oxygen saturation level, and they need to monitor the blood sugar level and oxygen saturation level. Self-monitoring blood glucose (SMBG) at home is thus important.
Make aware the patient and family members about the importance of glycemic control since there is a risk of developing hypoglycaemia because of steroids. They should be mindful of hypoglycaemic management using the 15-15 rule, which involves giving stable patients 15 grams of glucose in 100ml of water and checking the blood sugar level in 15 minutes. If the sugar level is less than 70, the condition is called hypoglycemia. If the sugar level is above 70 in 15 minutes, the patient is safe.
A list of warning signs like the symptoms for black fungal disease should be given to the patient to recognize and treat it immediately. Educating patients about these signs is important, and a dedicated team would be needed for the job.
Follow-up visit is important to get rid of the post- COVID recovery complications.
Also Read: Diabetes – A Major Risk Factor for Kidney Disease
Technology and diabetes care
Virtual consultation
The government has now approved virtual consultation during the lockdown. This has saved millions of diabetes population since it is hard to visit the doctors safely in person during these emergency times.
Technology and diabetes care team
The educators regarding diabetes can educate the patient virtually on how to take the insulin and manage hypoglycemia at home.
Nutritional consultation can also be done virtually for the patient.
Because of these stressful times, patients might need psychiatric counselling, which is also provided virtually.
Webinars on patient wellness are held virtually, educating the patient and their families on the basic information.
Podiatric care is important since diabetic patients often get foot complications like cellulitis and such. These can be treated virtually by recommending appropriate antibiotics and advising proper glycemic control.
Kauvery Hospital - Diabetes Helpline 24×7
The pandemic has raised several questions, especially in the diabetes community. Reliable information and expert advice are needed. In Kauvery Hospital, we realized this and started the diabetes helpline formed by the diabetes care team. This helpline is monitored by diabetic educators and nurses who are trained in this field. They answer the basic queries, and the diabetes care team answers complicated questions. If you have any queries about diabetes, you can contact the helpline at 88802 88802. On the other hand, if you notice any symptoms or abnormal change in your blood sugar level, you can get a checkup at Kauvery hospital since we have some of the best Diabetologists in Chennai.
Best Diabetologist in Chennai | Best Diabetologist in Salem | Best Diabetologist in Hosur | Best Diabetologist in Trichy
Become a Member to post Articles
Back to Profile