Do not ignore these signs of a cardiac emergency
Heart disease has remained the leading cause of death in India for more than two decades fuelled by unhealthy diets leading to Diabetes, high blood pressure, and the build-up of blood fats (plaque) inside the walls of the arteries, inactivity, obesity, and smoking. According to a study initiated by The Lancet, between 1990 and 2016, the number of deaths due to heart ailments and stroke has increased by 50%. The contribution of these ailments to the number of deaths and overall disease burden has doubled in these 25 years. Stress and lifestyle changes are the most prominent causes for the spurt in these ailments.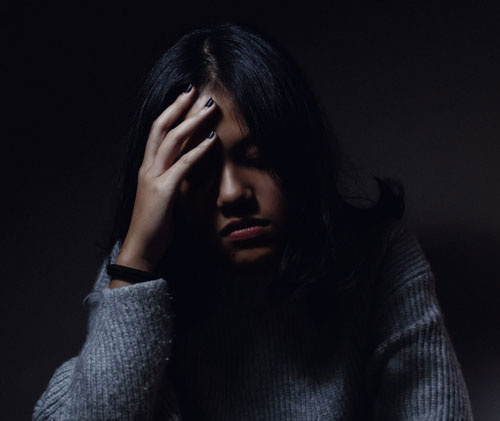 Interestingly, the body gives several signs and indications of a heart condition. When one ignores them, it can lead up to a cardiac emergency which can be fatal. That is why, it's important to be aware of such signs and seek immediate treatment for relief and cure.
Pain or discomfort in the chest
The stereotypical image of a person clutching the centre of left side of his/her chest in great pain is associated with a heart attack. However, in reality, the pain may not always be that severe. One could experience a mild pain or a discomfort in the chest. This feels like a pressure, tightness, a band like constriction, pinching or burning sensation in the heart that lasts for a few minutes to 10 minutes, after which it can either subside or lead to a heart attack. Often a warning is present when the person notices the pain during physical or emotional exertion. Pain occurring at rest is an even more serious matter.
---
Also Read: Is it Heartburn or a Heart attack?
---
Nausea
Many heart-attack related deaths could be avoided if people stop treating the symptoms as that of gas. A patient experiencing a heart attack can have symptoms that are similar to that of gastritis. This includes nausea, vomiting, heartburn and indigestion. Even if you have a history of acidity, acid reflux or you suspect food poisoning, do not ignore these symptoms and seek immediate help.
Radiating pain in the arm
Many patients experience a pain that starts in the chest and radiates towards the neck, shoulder, high back, left arm or right arm. The pain in the arm can also come from other reasons such as exertion, muscular weakness, low bone density etc, but do not ignore the same.
---
Also Read: Why Does Arm Pain Occur During A Heart Attack?
---

Feeling faint or dizzy
Most heart attack victims report feeling light-headed or dizzy and in some cases, they have even lost consciousness. It could be because you are experiencing low BP, which means, the heart has stopped pumping blood or because of a fast, regular or irregular heart rhythm or a block in the heart's electrical conduction system.
Shortness of breath
There are various conditions that cause dyspnoea or shortness of breath. An impending heart attack is also one of them.
Fatigue
While fatigue in general can be a sign of exertion or poor health in general, if you are feeling tired for no reason, it could be a symptom of heart-attack, especially in women. And if the condition has been around for a long time, the person could be at high risk for heart attack.
Snoring
While snoring is a regular part of sleep, very loud snoring with choking or gasping sounds is a sign of sleep apnea. In this condition, the person stops breathing for a few seconds. This puts a strain on the heart as it interrupts the oxygen supply. Over a period of time, this can trigger a heart attack.
Sweating
People who have had a heart attack report getting up in the night after breaking into a cold sweat. For no reason whatsoever! This could have happened a few times before the incident of heart attack. So the next time you experience this, consult a doctor.
Persistent coughing
One could have a cough for various reasons. But if the cough is not going away, and is associated with breathlessness it could be a sign of an impending heart failure. In case the person produces white or pinkish sputum, it's a great cause for concern. There may be a problem in the heart's ability to pump blood and this should not be ignored.
Swelling in the limbs
If you ever find your legs, feet and ankles swollen up, it is cause for concern. It indicates that your heart is not pumping blood fast enough, as a result of which, blood accumulates in the veins, causing bloating or swelling in your limbs. This is a sure sign of an impending heart failure. So also, heart failure can make the kidneys inefficient. In the process, the kidneys are not able to remove the excess water and sodium from the body, which in turn leads to swelling.
Arrhythmia
Arrhythmia is the technical term for irregular heartbeats. When one is excited, nervous, has not had enough sleep, is addicted to caffeine or alcohol, the heart may skip a beat once in a while. But if you are experiencing this for a few minutes or quite often, it's indicative of heart ailments such as atrial fibrillation. Consult a doctor who will diagnose the underlying cause.
Seek expert Help
Kauvery Hospital located in various locations in Tamilnadu offers world-class cardiac care at affordable costs. Our world-class team of super-specialist doctors are capable of handling any kind of medical emergency and also treat the underlying cause for the same.
If you notice any of the above listed signs of a cardiac ailment, either in you or anybody near and dear to you, call us. An ambulance will be dispatched to your location immediately.
Remember, when it comes to a cardiac emergency, every minute saved in seeking medical help increases the chances of saving a life.
Become a Member to post Articles
Back to Profile