How Commercial Trucking Insurance is Different from Commercial Auto Insurance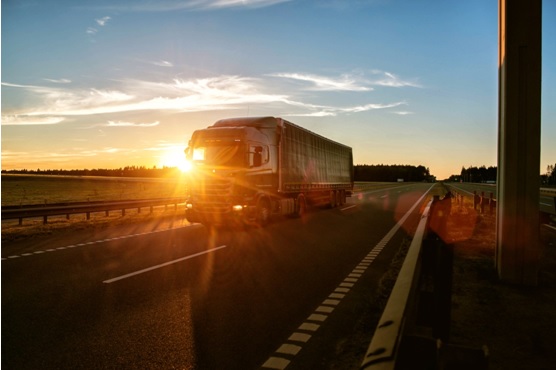 A report by Forbes reveals that, on average, there have been 3-4 accidents on the road. Overall, there are nearly 10 million car accidents every year.
Fortunately, most accidents are not fatal. Only 3 out of every 1000 accidents lead to a loss of life. However, these accidents are costly.
The average claim amount for a car crash is $23,450, which is the cost to cover the driver and others involved.
Commercial auto insurance provides coverage for cars, trucks, and vans that work as part of business activities. You can buy this type of insurance to cover all kinds of automobiles, starting from standard passenger vehicles to larger commercial box trucks, service utility trucks, and work vans.
The requirement of commercial auto insurance varies based on the types of businesses. On the other hand, commercial trucking insurance is a variance of commercial auto insurance that protects against the trucking industry's potential risks. More details will be in the next section.
Commercial Trucking Insurance
Commercial trucking insurance is a specific type of auto insurance that covers trucking needs. A trucking insurance policy is based on the primary liability and various additional coverages.
Primary liability trucking insurance is often a requirement for a trucking license, as it protects the involved parties and property from potential damage that your truck may cause.
If you have a commercial truck and are willing to drive on your authority, you will require primary liability insurance. If you own and operate a trucking company, you can expand your trucking insurance by including general liability, as well.
Remember that a primary insurance policy only covers the damage to another automobile or an individual in an accident. However, general liability provides additional protection if there is a lawsuit, a libel, or a false advertising claim against your company.
Generally, insurance experts suggest getting general liability commercial trucking insurance. All trucks require a minimum of $750,000 in insurance coverage. On top of it, the Federal Motor Carrier Safety Administration (FMCSA) may require individual trucking operators to submit proof of their general liability coverage.
Commercial Auto Insurance
Commercial auto insurance is for businesses that run their vehicles for business activities. This type of insurances is not just for a contractor with trucks; it also applies to various companies, starting from a caterer to a florist that delivers products.
In simple words, if you are running your vehicle for work or earning income, apart from traveling to your workplace, it will fall into a commercial vehicle category.
Commercial auto insurance will provide the same coverage type as a personal insurance policy, only with higher limits.
For example, if your personal auto insurance policy covers damages worth up to 300,000, a commercial policy may cover up to a million.
What Types of Coverage Part of a Commercial Trucking Insurance Policy?
The two fundamental commercial trucking insurance policies are general liability and primary liability. A standard general liability commercial truck insurance policy provides the following coverage:
Property and commodity damage: A commercial trucking insurance covers damages that your truck may cause to another person's property, along with damage to commodities, you are hauling.
Physical injury: If your truck causes physical injuries to an individual, your commercial trucking insurance will cover for medical bills as well as for a lawsuit, if any. The policy can also protect you from liability if another person suffers injury in your property.
Misleading advertising, slander, and libel: General liability insurance covers you against lawsuits for misleading, false advertising, slander, and defamation. You may require this protection if you run any advertising.
It is also a requirement for trucking businesses to get primary liability insurance under FMCSA regulations. The policy protects others for property damage or physical injury due to a truck accident.
Before We Go
It is ideal not to wait for an accident to happen to find out your auto insurance is not the right policy for adequate coverage. Consult a reputable insurance broker with your coverage needs according to your business operations.
We are a leading insurance broker operating in the Bay Area for more than 50 years. Our experts can tell you exactly what types of coverage you need to include in your commercial trucking insurance, such as bobtail, motor truck cargo, or reefer breakdown coverage.
Call at our toll-free number 1-888-505-7988 or fill out this online contact form, and we will assist you right away.
Become a Member to post Articles
Back to Profile