How to Plan a Room Addition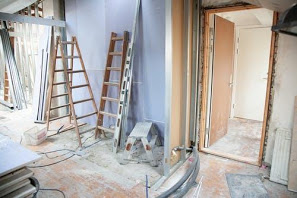 Planning a Room Addition
A room addition is an ideal solution when a family needs more space in the home. Proper planning of the project is essential to ensure that the addition will give the family the correct amount and type of space it wants. If you are thinking of an addition, here are the key factors to keep in mind.
Read also: How to Set Up a Home Office
Know Why You Are Doing It
Yes, your family needs more space. But what kind of space? Is it another bedroom? A gym? A home theatre? A home office? Each use has its special requirements so being sure about the way the room is going to be used will ensure that the design and space available are right. For example, if a home office is to be created, designing the space for the right amount of built-in furniture and storage space will give it a clean, uncluttered look that will increase the productivity of those who use it.
Budgeting
This means not just knowing what you can afford to spend on the addition, you need to be aware of what more you will need to spend on in terms of furniture, fittings and so on. Adding a great new room to the house and then finding that the budget will not fully cover all the other expenses will result in last-minute compromises that will make no one in the family happy.
The Addition Has to Blend in
The key to a great looking addition is that it should not look like one. As far as possible, the new room should appear to be part of the original design and construction so that it blends in with the overall look of the house. An addition that sticks out like a sore thumb will not be a comfortable room to be in, no matter how much more space it adds to the house.
Should You Build up or out?
If you have a 2 story house, which way do you want to go? You could add a room to the second story – building up, or you could add to the first floor – building out. Both have their own pros and cons and you need to be aware of not just which option works for your home and family, but also of the technical issues involved.
Read also: Post COVID-19 Trends in Home Remodeling
Zoning Restrictions
Check up on local ordinances and zoning restrictions. There may be various rules and policies that do not permit you to create the addition you want. Finding out about them after you start the construction will cause major hassles and the last minute changes that will need to be done will not just add to the cost, the end result may not be the kind of extra space you wanted.
Expert Guidance Can Save You Money and Reduce Hassles
What has been listed here are some of the main points to be kept in mind when planning an addition. There is much more to consider. While most of the issues may look as though they are all common sense matters, there are technical aspects, design parameters, and options that need to be kept in mind. Not appreciating the size of the project or the issues involved could result in addition that neither meet its objectives nor keeps to the budget. Getting the advice and guidance of a design-build home remodeling contractor skilled in construction and design abilities and client focus will provide you with the expertise to create the addition you want which will also work for your family.
Become a Member to post Articles
Back to Profile