Lessons From Sheltering-in-Place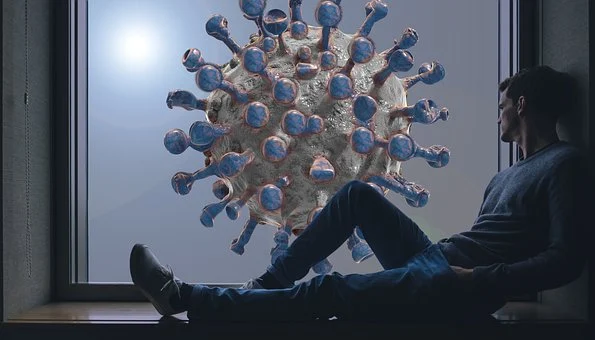 Being confined to their homes because of COVID-19 has made homeowners more aware of the features their homes need to have. It has also made them realize what more is needed to increase their level of comfort and security. A new survey conducted by the reputed portal www.realtor.com provides interesting information about what has become important in-home layout, design, and features.
What Homeowners Want
· 20% of the respondents said that being made to spend so much time at homemade them feel cramped for space; so for them, more space was a critical concern.
· Because people were forced to cook and eat at home more than they did before, 13% of those surveyed said that they wanted to upgrade their kitchen. People found that spending an hour or two a day in the kitchen was fine, but when it became more than that, the flaws and defects became increasingly obvious to the point of affecting the food preparation and the quality of the meals served.
The feeling of being cramped and confined made many people restless. That is why 10% of the people questioned said that they wanted a home gym so that they could work off the excess energy and fight the weight gain that being confined to the home causes.
Among the other changes that people wanted in their homes were a home office, entertainment/games room, home theatre and bathrooms with more space and features.
Increasing the amount of sunlight entering the home was another desire. Being able to feel sunlight, even when stuck indoors, reduces the feeling of being confined to an indoor area.
People who accepted minor irritants in the home, such as a badly designed closet found that their level of dissatisfaction increased when they were stuck indoors. Changes in the layout of the house was a popular consideration.
Adding a deck which will enable people to go outside without leaving the home was another requirement for an increasing number of homeowners.
---------------------------------------------------------------------------------------------------------
---------------------------------------------------------------------------------------------------------
The Right Way to Change a Home
Being aware of the changes you want to make to your home is the first step in ensuring a successful remodel. The next step is to go about the planning systematically with the guidance of a remodeling expert. This is important because while you may know what needs to be changed, the rightways to make the changes and replace things will be known only to a remodeling professional. When you know what changes you want, have an expert
design-build remodeling contractor
do the job for you and you will be on the road to your new dream home.
Become a Member to post Articles
Back to Profile