Marketing Through Car Wraps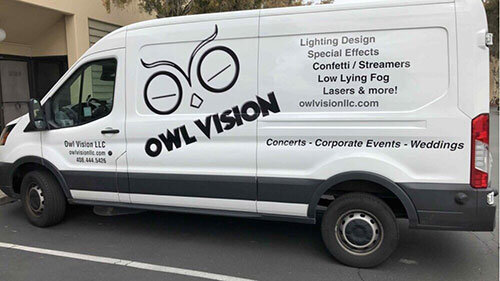 Vehicle wraps have become extremely popular as they can easily transform an old car into a beautiful one. These graphics are loved because they assist in protecting the car's original color and can also be easily removed if you wish to go back to the original look. Wraps can make a huge difference when it comes to transforming the look of the car.
However, these decals go beyond beauty and are utilized for marketing purposes as well. Getting your car branded with your services and products can help you reach your target customers effortlessly. Vehicle wrap prints can be professionally designed for covering the whole car body or they can be used for covering an area partially depending on the vehicle's condition and your needs. Marketing through car wraps is extremely effective as it is subtle and less aggressive. Moreover, it is cheap compared to other methods of promotion. You can publicize your brand for years with the same wrap and run your marketing message by using a single good quality wrap. Also, in case you own a fleet, car wraps offer uniformity while passing the required message to the potential audience.
The Material Options for Car Wraps: Companies offering car wraps make use of a range of materials according to different budgets and needs. Deciding on the material to be used is an important choice that a car owner has to make when getting his vehicle wrapped.
Vinyl: Vinyl is one of the hardiest and most durable materials available in the market. It is also very effective in offering stunning graphic transformations and solid color changes to the vehicle. It is economical and lightweight and can be utilized for covering the whole surface, including complicated bumpers and curves. The adhesive surface of the material has air outlet channels that help air bubbles flatten out, offering the car surface a silky, painted fresh look. The material also secures the original paint from bad elements.
Chrome Vinyl Wrap: Chrome vinyl wraps are an excellent choice if you wish to stand out from the competition as the material has reflective qualities. The end result will be a very shiny vehicle.
Also Read : How effective is Vehicle Wrap Advertising?
Carbon Fiber Vinyl: Carbon fiber vinyl has an extremely rugged feel when compared to chrome vinyl. It has a textured 3D look which gives a very unique and dramatic appearance. If you are looking for an embossed, textured finish then this vehicle wrap is the right choice.
Matte Vinyl: Matte vinyl offers a dramatic but non-glossy look. It works best for companies or individuals who are in search of a distinctive appearance. When selecting a vehicle wrap material, think of its durability and how suitable it will be for your marketing requirements. Apart from this, it is also a good idea to enquire about the maintenance and care the wrap needs not only to understand how to handle it once it has been put on the vehicle but also to get an idea on whether you will actually be able to keep up with the demands of the wrap in the long run. Most vehicle wraps these days are easy to maintain and can last for a very long time.
Become a Member to post Articles
Back to Profile