Significance of Safety Signs on Construction Sites
Construction sites are known to cause serious workplace injuries, making construction a very accident-prone sector. There is no doubt that working at a construction site includes handling risky products and machinery, working at heights and being surrounded with moving parts. Electrocution, falls, and vehicle accidents are some of the likely fatal events that might occur. Therefore, construction site signs for safety are designed to address such 'fatal' occurrences making them a necessary part in the well-being of the employees. Having the right signs is not just a moral obligation but also required by law.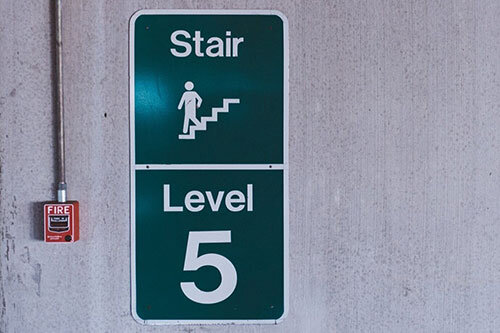 Get the project started
Since they are mandatory by law, if you want to get your project up and running, you must incorporate safety signs. As soon as the project is underway, the contractor is legally responsible for the on-site signage.
Also Read: How to Use Real Estate Signs Effectively?
Prevent fatalities and injuries
There is no doubt that signage cannot substitute well-trained staff. However, it is also true that employees that are well-trained know how to follow signs properly!
Some construction signs are mere reminders of important precautions that need to be taken regarding all the dangers that may come along. Other signs offer important information regarding fire extinguishers, emergency exits, first aid kits, and the like. Irrespective of this, they help keep visitors and staff alike informed and aware so that everyone can work well, with the project progressing smoothly.
Most signs are categorized and color-coded, but not all kinds of signs are essential for all kinds of workplaces. The most important types of signs are:
1. Red – Prohibited: those signs that come with a red border are put up at places where an action is not permitted on the site.
2. Yellow – Warning: those signs that warn people of the types of dangers in an area, such as 'hazardous area' signs and 'high voltage'.
3. Blue – site safety/mandatory: those signs that are normally outside of the industrial site used to inform visitors and staff of the things they need to know before they enter the area. For instance 'keep out'.
4. Green – safety and health: Safety and health signs let people know where to run during an emergency. These signs are normally used to indicate fire doors and first aid equipment.
Help keep the workers informed about the right gear:
Safety signs also help to inform the workers of the gear required before they enter a particular workplace. Whether these apparatuses are for eye protection or masks, signs come as a safety reminder to people to remain equipped and perform their duties while staying protected. Construction signs also encourage workers to wear the right clothing and carry the right equipment for the job ahead.
All safety signs are created to warn people of the danger ahead and the right precautions to take before they are entering the workspace. They serve as a reminder not just for the workers but also for the new visitors and staff. This is particularly useful in case there are any new dangers that might have manifested suddenly or because of some maintenance work, such as steep drops or an electrical fault.
Become a Member to post Articles
Back to Profile