Skylights - The Energy-efficient Lighting Option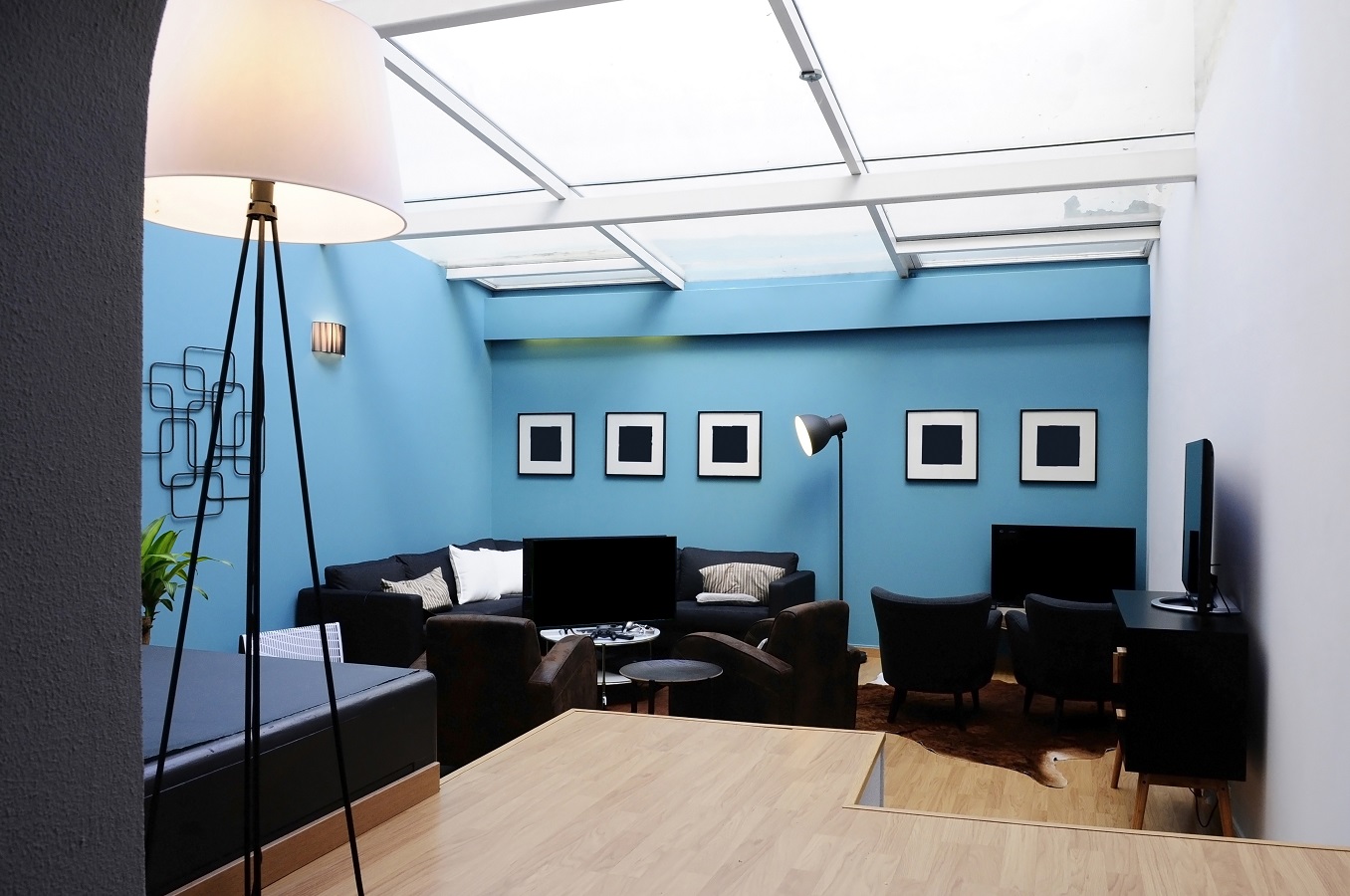 Skylights are a great way to bring more natural sunlight into a house. A well-positioned skylight and the illumination it provides during the day can change the look and feel of a room. Skylights can also reduce electricity consumption by eliminating the need to use artificial lighting during the day. For all their advantages, skylights can also have negative aspects that cause many homeowners to hesitate before installing them.
The three main potential problem areas are
(a) possible heat loss/gain that results in increased heating or cooling costs,
(b) damage to the roof during installation, and
(c) water leaks or seepage when it rains.
These are legitimate concerns but can easily be dealt with.
Controlling Energy Costs
When buying a new or replacement skylight, look for a brand that has UV blocking glass and Energy Star–rated heat reduction. This will ensure that the skylight will not result in a significant increase in your utility costs. There are now solar-powered skylights that you can open and close when you want to control the ventilation. Being solar-powered, they consume no electricity and do not affect your electricity bills.
Professional Installation
The installation plays a pivotal role in ensuring that a skylight does not cause any problems in the future. Having the installation or replacement done by a company that has skylight installation as one of its key operation areas means that you will not have to worry about water or air leaks, damage to the roof and expensive repair bills, long drawn out installation that disrupts the house for days and creates a mess, and other hassles. Look for a company that offers a free consultation to answer all your questions about the product and the installation process. This will pave the way in making the right it decisions.
Quality Products Is The Key
All kinds of skylights are available. There are ones that are flimsily made and have plastic panes which are meant to attract buyers because of their low cost. The problem is that the low-cost skylights are made of flimsy materials and often have plastic panes that are easily damaged and lose their transparency over time so that the light entry is reduced. Going in for a reputed product from a dealer with a reputation for great customer service is not as expensive as it may sound. In fact, because of the durability of the skylight and the professional installation, which means many years of trouble-free use, the cost of buying the best is often more economical in the long run.
Dealing With An Old Skylight
Those who have had problems with their skylights are often reluctant to replace them, fearing that the problems will just repeat themselves. Living with a damaged, leaky skylight is no fun, but there is a solution. Go in for skylight replacement from a company that specializes in this so that you are not only assured of trouble-free installation with no future problems but also get a quality product from a leading manufacturer. The improvement to the look of your home will surprise you. The change from living with a troublesome, defective, and/or leaky skylight to one that functions perfectly, limits heat gain or loss and ensures that there will be no leakage problems in the future is one that will make you wonder why you waited so long to do the replacement. A professional skylight dealer will offer you a free consultation to find the right replacement and answer all your questions.
Become a Member to post Articles
Back to Profile