Termite Inspections: Everything You Need to Know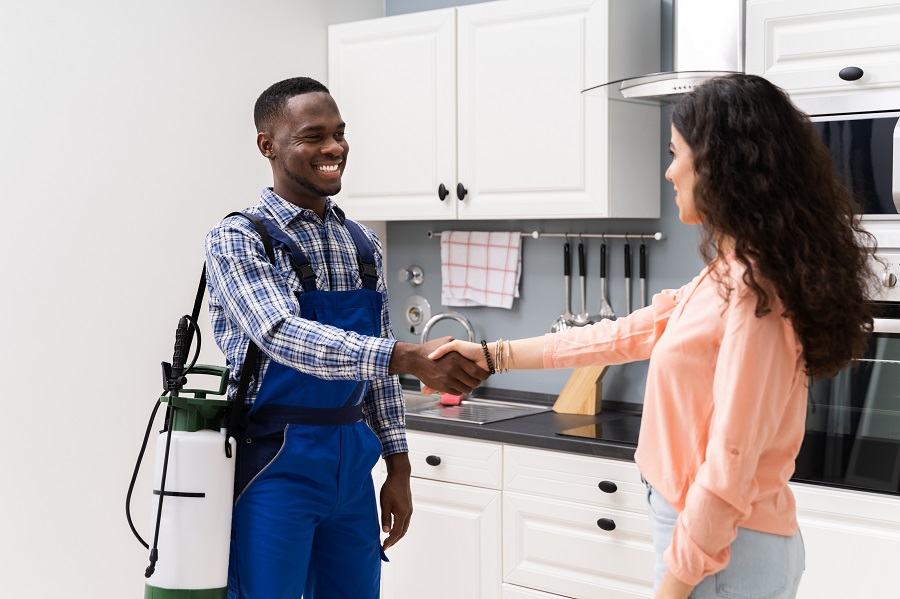 Though termites are tiny pests, they can cause enormous damage to your house if left unchecked. Having termite infestation at your home can be irritable and you should get rid of it once for all. But after administering a termite treatment you will have to get regular termite inspection to check for recurrence. Termite inspection also helps prevent a budding infestation from proliferating. For this, you can simply use search options like "termite inspection near me" and find companies that offer the service. But if you want to know more about termite inspection and what it involves, then read on.
What Is Termite Inspection?
Termite inspection involves a professional looking for termite activity in a property. A termite inspection is an important step to follow if you are buying a property. Termite infestation, when severe, can even damage the structural integrity of the property.
The inspector would look in specific places for termite activity. He/she might find active infestation or leftover signs of the previous infestation. A professional inspector will know the difference and would provide relevant recommendations for termite treatment.
Termite infestation at the starting stage can be treated easily. Thus, regular termite inspection is important to help identify termite activity in the early stages to treat it efficiently.
What to Expect During a Termite Inspection?
There are certain places where signs of termite activity are likely to be found. A professional termite inspector will know these areas and will check them thoroughly for any signs of infestation. The process might last between 30 minutes to 3 hours. This can vary depending on your property size and the extent of infestation (if found).
1. Signs of Termite Infestation
A well-trained termite inspector will look for signs of termite infestation rather than focusing on finding live termites since they are very hard to find. Here are some of the signs that you should never ignore.
⚡Mud Tubes: Subterranean termites create passage tunnels that connect their nests to the food source. These tubes are usually made of mud and wood and these are one of the obvious signs of termite activity on your property.
⚡Discarded Wings and Droppings: Subterranean termites tend to travel as a swarm to find a place to develop a new colony. After they reach the place, they discard their wings which are often found in piles.
Thus, while swarming termites might not be a sign of a colony present, discarded wings near or inside your house should be treated with caution. Other than this, watch out for termite droppings on door frames and windowsills.
⚡Damaged Wood: We all know that termites love to feast on wood and thus if there is hollow wood present in your furniture, then treat it as a sign of termite activity.
⚡Buckling Paint: The wall paint might buckle for many reasons and one among them is because of the presence of termites. Termites feasting on the drywall let in air and moisture which leads to the buckling of the paint.
2. Important Places to Inspect
While the signs of termite infestation might sometimes appear in plain sight, most of the time they can't be found unless you are specifically looking for it. Here are some of the key areas that the termite inspector will check.
✅ Areas with Wood: Be it wooden furniture or stored wood, these are some of the common places for possible termite infestation.
✅ Deadwood: Fallen tree branches or disposed wood are best thrown away immediately.
✅ Cracks: Cracks in the structure are usually the entry points for the termites to get into your property.
✅ Access Points: Areas like door frames, windows, attic vents and the like are often used by termites to enter the house.
✅ Crawl Spaces: Spaces that can't be reached easily or do not get checked often are favorite places for termite infestation.
✅ Attics and Basements: These are damp and dark places which are perfect for the termites to build their nests.
How Should I Prepare My House for a Termite Inspection?
If you are suspecting termite activity in your house or simply want to be cautious, then you should schedule a termite inspection. You can search for companies that offer the service using search options like "termite inspection near me". When you find a company that satisfies you, call and schedule an appointment.
Now that you have a termite inspection scheduled, you will have to prepare your house. Here are some tips to prepare your home for an efficient termite inspection
✅Clear the objects that are close to your exterior wall to about two feet. This will help the experts find the mud tubes if present.
✅Trim the bushes and plants that grow close to your property.
✅Remove any stored items from congested places like garages and attics.
✅If there are things present that hinder the free movement of the inspector around the house, clear it.
✅Termites tend to thrive near water sources. Thus, make it possible for the inspector to check the sinks and drains.
✅Open all the window and door coverings.
✅ You should let the inspector check every room including closets and storage areas.
✅Keep the utilities like gas, electric and water on.
✅Keep your animals away while the inspection is taking place.
HiTech Termite
Waiting for the termite infestation to show itself can be dangerous since termites can be eating away your home without manifesting themselves. We at Hi Tech Termite can provide you with a termite inspection and free estimate for your property. Contact us at (888) 322-8889 or https://hitechtermite.com/ to know more.
Become a Member to post Articles
Back to Profile