The Importance of Commenting in Forums for SEO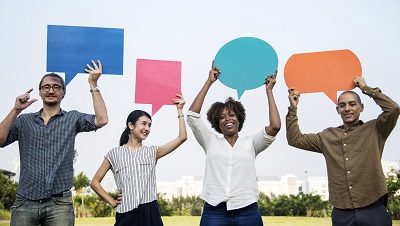 A message board or Forum is a discussion site where people discuss various topics. There are thousands of forums available on the Internet and members are participating every minute voicing their opinions.
Forum Commenting is commenting or participating in Forums. For example, if you are interested to know more about baking, you can ask your queries in related forums.
Read Also: Why should you list your business on LocalBizNetwork
How is Forum Commenting important to SEO?
Forum Posting or Forum Commenting is very important to SEO as it's a great method to gain good backlinks. Some forums require you to register to give some basic information and log in before you post. Some others allow all to post. In any case, it is important to leave your signature along with your username. The signature will have the anchor text, a link that leads to your blog or website. Thus this activity is very important for SEO. The words or key phrases you use in your post or comment are also important, as these posts will appear on searches. Subtle marketing can be done by promoting your service or product. But never overdo it. In a forum, blatant advertising is not allowed and you have the danger of getting removed from the site. Forum posting addresses your message directly to your target market.
Read also: 5 Beginner Mistakes Most Small Businesses Make in SEO
Choosing the right forum to post your comment is very important. Medical-related topics have no place in a technology forum unless it's about medical technology! Your comment should be a reply to a member's post. It should be natural, not a pre-written paragraph that you copy-paste! Comments or replies posted in high PR websites get instant viewership. For example, if you comment on a post in the New York Times, then chances of you getting increased traffic instantly to your blog or website hyperlinked to your signature are very high. Again, watch your words in a public forum. Once posted some forums do not allow deletion! Some websites have a moderating committee approving your reply or post. So it may not appear instantly on the website.
Forum commenting and Forum posting is an extremely time-consuming SEO task, but if done right will give instant positive results.
Become a Member to post Articles
Back to Profile