The Importance of Customer Engagement in Social Media Management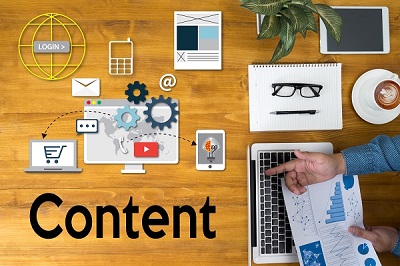 For any business, small, medium, or large, the most important reason why a business thrives is because of its customers, who have helped build your business to its present existence. These customers may have been acquired through traditional marketing methods or through online marketing methods. If your business is catering to a niche area, the traditional marketing method will work well, but if your product line and services require a wider customer reach, when marketing your business brand through digital channels, would be more effective. Most businesses today, do have websites and all the social media platforms, where they want to be present, but it may not necessarily be effective enough, as just posting pictures and content about your products and services, will not reap the real and efficient usage of social media.
Read also: How to Market using Social Media for Different Generations
Given the fast-paced environment of present-day society, people keep in touch by communicating through Social Media. It has become a critical part of their lives and statistics say that at least 81% of people in America use Social Media to communicate. Similarly (let us face it), Social Media has made an indelible indent, in the business market places, worldwide. Having underscored the importance of using Social Media platforms to help grow businesses, it is now time to look at why it is important to competently engage customers on these platforms.
Benefits of Competently Engaging Your Customers on Social Media
Engage your existing and potential customers on social media, by listening and responding to problems that arise. Use a personal touch for every customer, rather than providing a standard robotic solution. Making your customer feel good after you provide your solution to solve their problem, will win you their appreciation and in many cases their loyalty to your brand.
People are still the key resources when it comes to the personal touch. Therefore, invest in people to tech, in the ratio of 2: 1, because people can help build solid relations that influence the consumers' emotional and cognitive engagement. By using the personal touch when responding to a customer's comments on Social Media platforms, it helps mend broken fences and helps build strong bridges. Use this approach for both positive and negative comments.
Your social media platforms should be open to receiving both negative and positive comments. When your customers voice their concerns, be receptive, and acknowledge their complaints. This makes the customer feel valued. At the same time aim to solve their issues, which will go a long way in helping your business build that solid relationship, while forestalling any negative impact that could arise, if you were to avoid responding, especially since people are quick to share bad experiences they have had with products and services. Further, your company will earn the reputation of being receptive to issues and solving them, favorably. Net results - in the short term, this will augment client retention, strengthen your brand image, and in the long term your company will be regarded as a business that is reliable and dependable. Converting a negative comment into a positive outcome is a challenge, but it provides your business with good PR. Using your personal touch to respond to every comment posted on your social media platforms, being quick to solve issues and keeping your customers happy, is a significant part of customer engagement on social media.
Create brand ambassadors by proactively engaging with your customers rather than reacting to posts on your social media platforms. Facebook alone has 2 billion users. Add other platforms like Instagram, LinkedIn, Snapchat, Twitter to name a few, and right there you have an organic team of brand ambassadors. Interact with them, proactively, through digital media. Every positive experience you create with your interaction on social media will help your business expand its reach. In a competitive marketplace, where retaining customers with quality products and services alone, is not enough, adding that extra mile by proactively engaging with them on social media will provide rich results, such as they become your active brand ambassadors and help you promote your business as they talk about your interactions with them, about your products or services and what a good experience they have had with you. All this will be shared with thousands of people and all within a short period of time.
Time Management
Being productively interactive on social media means that you have to spend an inordinate part of your day, engaging with customers and with small business to run, time could be a luxury you cannot squander away, as there other aspects of your business where your presence is of paramount importance. Engaging your staff to help you with your social media interactions will require that they undergo adequate training. It doesn't end with the training and getting them on the job. Employing a team or a staff member for the special purpose of interacting with your customers on social media, could eat into the productivity capacity of your employee, as your team/staff member could be otherwise utilized in other departments. Outsourcing the task of consistently interacting with your customers on social media, to professionals with digital marketing experience, will save you the time, effort, training staff, providing benefits and will help you to focus on your main business.
What Digital Marketing Firms will bring to the table?
Digital Marketing Firms carry separate teams of social media content specialists, who have already been trained and have the necessary skill and art of responding to customers. These specialists will also be up-to-date when working on a social media platform and will be aware of what are the latest developments and methods to use while working on a social media page. The team will further be able to exclusively focus on engaging your customers, be proactive, and simultaneously help build your brand image, improve your business reach, and help you retain happy customers who feel valued.
Even more significantly, there will be no downside or worries, when digital marketing specialists engage with customers through the social media avenues available. The fact remains that these specialists will use a professional approach and will do the job correctly, leaving an impression with your customers that you genuinely care and value their input. Consequently, this leads to an increase in sales, a positive awareness of your brand, and can turn around any negative public relations into positive experiences.
Become a Member to post Articles
Back to Profile