The Significance of Termite Control During the Current Pandemic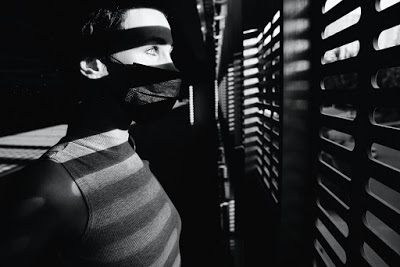 Are you feeling bugged these days? We mean this in a literal sense as bugs and termites in and around your property may be making your life difficult. At a time when the world is already reeling under the vicious attack of coronavirus, we often tend to overlook things at home. Although most businesses have shut down to adhere to the social distancing directive by the government, pest control services are allowed to carry on with their operations. This is because pest control has been identified as one of the essential services, along with hospitals, grocery stores, pharmacies and gas stations.

Pandemic or no pandemic, you need to get rid of persistent termites, mosquitoes, ticks, fleas and mites this summer. Later, when winter arrives, insects like bed bugs will be no less of a problem. Currently however you need to take care of the issues at hand during the summer and spring seasons.

In order to resolve this 'bugging' issue, you may have used regular pesticides before. However, you need to be aware of the harmful effects of pesticides. Pesticides damage the ecosystem significantly as they pollute the water, soil and air. They also weaken biodiversity, reduce nitrogen fixation and threaten fish, birds and animal habitats. In addition to these issues, kids and pets may also face health hazards due to the chemical components of strong pesticides.

Can Termites Carry the COVID-19 Infection?

Many people are asking this question these days - can termites turn carriers for coronavirus? So far, there is no evidence that any insect or pest can carry the COVID-19 virus. Currently, the only known fact is that the coronavirus is transmitted from one person to another and it is not a vector-borne disease.

Here it is important to understand that during an epidemic, instances of illness, injury or even death occur due to poor sanitation and hygiene. So, for overall public health and well-being, people need to be aware that even termites and pests at home can pose a different kind of health hazard, which can easily aggravate the current crisis.

Find a Clean and Efficient Solution

In order to find a solution to overcome the risk of poisoning caused by regular pesticides, look for a service provider who uses state registered chemicals, like non-repellant Termidor. This clean chemical, along with microwave technology, is an ideal alternative to regular pesticides. Such a product is non-toxic and safe. Many people also opt for organic pesticides which have the advantages of antispasmodic and anti-inflammatory properties. However, the effectiveness of organic pesticides falls short of expectations.

On the other hand, the non-repellant Termidor can completely eliminate termite infestations. For both indoor and outdoor usage, a combination of Termidor and microwave technology is used to kill termites and beetles.

The Precautions Taken by Us During This Pandemic

As a reliable termite control company, we are taking every possible precaution to prevent the spread of COVID-19. We strictly adhere to social distancing and hygienic practices. We update our employees frequently through training sessions on how to take preventive measures effectively. Even in the current scenario, we are making sure our services are of the highest quality, complying with all safety and security guidelines.

We offer comprehensive and advanced termite control services that can resolve all your termite infestation issues through our clean, safe and effective methods.

To get detailed information on our services, visit our website. You can also give us a call at (888) 322-8889 or send an email to info@hitechtermite.com and we will get back to you shortly
Become a Member to post Articles
Back to Profile