Things You Should Be Aware of If You Are Planning on Moving to California
If cold winter mornings and snowy months fill you with dread, you could consider moving to a state like California. While more and more people are moving to the area, here are a few things that you must know before you take this decision: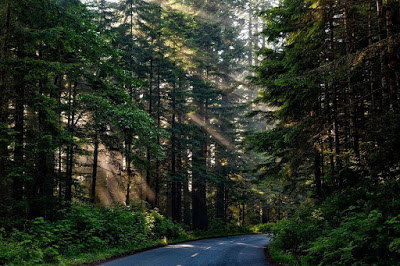 1. You'll Probably Need a Car.
It is almost always necessary to have a car in California. While it is a huge state, most cities and towns are low-density communities with inadequate public transport options. Depending on the city you plan to move to, traffic may also be an issue in your life.
2. California's Higher Education Is Top Class.
If you have children, you can certainly make the most of the in-state tuition fee in state universities. California State University is known for being the biggest public university in the entire country. While the tuition in-state may have escalated, it is still a lot less compared to what other non-residents have to pay.
3. You Will Love California If You Are Fond of Nature:
If you are an outdoor enthusiast and have a love for nature, then California will make a great place to stay. There are so many options for the nature enthusiast like a number of state and national parks, beaches, hike trails, surfing and skiing opportunities, and camping sites. In case you are on a tight budget, even going outdoors for a walk or hike can be interesting.
4. It Is an Agricultural Hub.
The state is single-handedly responsible for a huge amount of produce that other states consume. When driving by the Californian farms or heading towards the local farmer's market, you can see the hard-working women and men at work, picking the produce that the state is famous for.
5. You will Become a Wine Enthusiast.
California is the biggest state to produce wine in the United States. It is a great idea to hire a yellow cab and take a trip to one of the many wine yards and drink some of the best wines of the world. In fact, living in California will teach you quite a lot when it comes to wines.
6. California Has Its Share of Challenges.
Mudslides, wildfires, and earthquakes are all threats when you live in California. This does not mean that you will fall victim to such a natural disaster, but it is always a good idea to be aware of the risks involved. This will also affect the amount you pay for insurance.
7. The Tax Rates in California Are High.
The income tax rate in California is pretty high. If you earn a decent income, you will have to pay a good chunk of that income to the state government as tax. Whenever you move to a new state, you will see that it affects your budget. You must always understand the tax implications on your income and property. Also, make sure you get your transportation sorted. California offers several good moving companies that you can hire to take you to your new residence from your old one.
Become a Member to post Articles
Back to Profile