Top Expensive Brands for Luxury Cars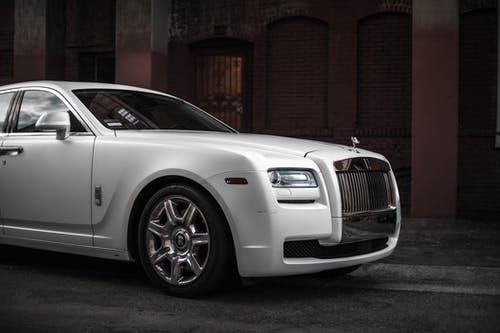 Creating a list of the top expensive luxury car brands will always generate controversy. The reason is that these cars are not just objects that cost a considerable amount of money – there is a desire to own and drive them that goes far beyond the scales of mere monetary value. A luxury car is a loved possession that plays an essential part in adding value and quality to the owner. That being said, a few brands are generally accepted as the most popular of expensive luxury cars. Here are 5 of them, presented on no particular order.
Read also: Different Type of Garage Wall Ideas
Mercedes Benz S Class
When Mercedes makes a new S Class model, the objective is to produce the best car in the world. It may not have the seductive visual appeal of some sleeker models like the Jaguars or anything designed by Pininfarina. Still, the S Class is known to offer an unparalleled driving experience coupled with the pride of owning a Mercedes. It is a luxury cruiser that can give the best sports cars a run for their money in terms of handling and speed.

Toy Barn Luxury Garage - Lone Mountain North
Audi Quattro

The Quattro Marque made its name in Europe's rally circuits and, for many years, was almost unbeatable. It is still a favorite with many of the world's best drivers. This rally pedigree does not mean that this is a car made only for performance. In all models, the Quattro is a superb performer that combines the safety and control that all-wheel drive offers with the highest levels of luxury to create a driving experience that makes owners swear by the model.
Read also: The Best Ways to Keep Your Luxury Car Safe
Land Rover
This SUV has always been a favorite with luxury car owners, even if most of them rarely venture off the main roads or highways. The Land Rover combines go-anywhere ruggedness with the luxuriousness and advanced features that come with top-level luxury sedans.
Toy Barn Luxury Garage - Chandler Airport
BMW 7 Series

BMW has always been known as being the "Ultimate Driving Machine." The reason for this is not hard to find – every model of BMW offers the kind of driving experience and advanced features that competitors find hard to match. The top-end 7 Series is, of course, the ultimate BMW experience.
Toy Barn Luxury Garage - Cave Creek
Tesla Model S
With electric cars rapidly gaining popularity, no list of expensive luxury cars can leave out the Tesla Model S. This car offers the performance, features, and luxury of the best gasoline-powered cars with the greenness and economy that only electric power can offer.
Click here to know: Toybarn Luxury Garage Floorplan Options
These are just a few luxury cars that Americans are in love with and want to own. Besides the cost, the other issue with ownership is that of parking the vehicle safely. The average home garage is often crammed with all kinds of other domestic objects and may not have the space to park in comfort, or the items stored there may damage the car. That is why an increasing number of people are finding that luxury garage ownership is the best way to not only keep their cars safe, it offers a host of other advantages ranging from facilities to work on the car to top-level security and the chance to meet other luxury car owners.
Toy Barn Luxury Garage - Scottsdale Airpark
Become a Member to post Articles
Back to Profile