Why ICSE Could Be the Right Option for Your Child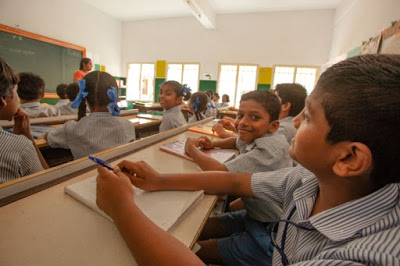 Parents today face a dilemma when choosing the right curriculum for their children. ICSE, CBSE, IB, or state boards – which one will be best? Each syllabus has its pros and cons, and the choice will depend on a child's academic inclinations and further education objectives. That being said, for many parents, ICSE is the preferred option because of the many advantages it offers students.

What Is ICSE?
ICSE stands for the Indian Certificate of Secondary Education, which was established by the University of Cambridge. While the syllabus differs in various ways from that of the CBSE both in content and volume, ICSE stands out for its concept-based teaching pedagogy. More parents and students choose CBSE than any other curriculum, but ICSE has many definite benefits for students that opt for it.

The ICSE Advantage
Although many of the subjects taught in CBSE and ICSE are similar, the ICSE syllabus is far more comprehensive and varied than that of the CBSE and the state boards. It gives equal importance to all fields of study, and the focus is on students' all-round development.
Because of this, it has far more international recognition and acceptance as compared to CBSE. ICSE marks carry more weight for overseas school and college admission as compared to other secondary certificate examinations.
A major plus point of ICSE is that these students typically have better English communication skills. This can be attributed to the fact that English Grammar and Literature are separate subjects in the ICSE curriculum. This often proves to be a significant benefit for those wishing to pursue further studies in humanities, the management or other fields were strong English communication abilities is a significant plus point.

Is ICSE Right For Your Child?
ICSE may be the right choice for some children but not for others, who may perform better with other curriculums. Making the right choice is imperative as the child's schooling is a stepping stone to career success. A school that offers ICSE and other curriculums is ideal for undecided parents and their children and the guidance provided by the school can prove invaluable.
Become a Member to post Articles
Back to Profile