Working from Home Post Pandemic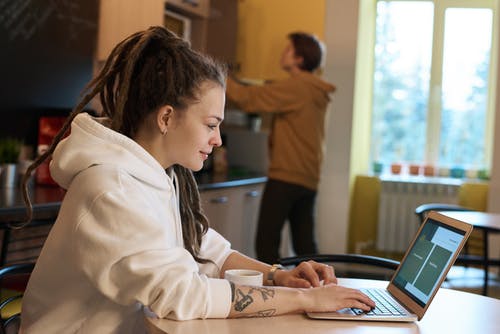 The world is slowly starting to emerge from the COVID-19 pandemic. The last few months have changed everyone's lives and people are now looking forward to a return to normalcy. However, in the post-pandemic world, what is "normal" may not be the same as what it was before COVID-19. Many facets of life may have changed permanently and among them is the way we work. We have learned that for many, working from home is a viable option. The benefits in terms of convenience, saving on commuting time, flexibility, and productivity are now accepted even amongst those who were skeptical earlier. Businesses have changed and many of us may now be working from home permanently, either all the time or for a few days a week. In such a scenario it makes sense to set up domestic systems and procedures that will support the new work paradigm.
Read Also: Tubular Skylights or Traditional Ones?
The Ground Rules

Set Regular Hours: Your mind and body both work best in a set routine. As far as possible follow regular work hours. This will not only help you be productive, but it will also help others understand when they can contact you on work-related matters so that you are not interrupted during your non-working hours.

Dress for Work: You may be sitting at home, but you never know when you will need to be on camera for a "face to face." Showing up on the screen in pajamas or a torn t-shirt is definitely not the way to show your professionalism. Being well dressed at home will also help keep you in the "office" state of mind.

Set up Your Workspace: Since working from home will continue, it makes sense to invest in a proper desk, chair, and other equipment that will make working easier for you. Upgrade your broadband connection if you have not done so already. Set up your mobile phone hotspot for back up connectivity.
Read Also: Brighten Your Kitchen with Daylighting System
Light It up: One aspect of working from home that is often overlooked is the importance of light. If you are going to be home all day, you need the right kind of lighting to keep you alert and active. Human beings need sunlight – it energizes the mind and body. Keeping your workspace near a window that gives you some sunlight is not going to be enough. The light may only be available for a few short hours each day. Consider investing in a daylighting system to give you the sunlight that you need for the maximum possible time. Daylighting systems are extremely cost-effective, easily installed, environmentally friendly and once installed, require almost no maintenance. A daylighting system will give you the light you need to keep you working at your best.
Become a Member to post Articles
Back to Profile