Kindergarten Readiness - What Teachers Can Do
A significant milestone in the life of a child is the beginning of their schooling. There is a feeling of apprehension mixed with excitement. For a lot of children, it is their first time being away from their parents. This is also a time when they will learn new things. It is very important for early childhood education teachers to ease this anxiety and make their students experience an enriching one. It is the teachers' job to try and foster readiness-emotionally, physically and mentally.
An important aspect that teachers ignore is physical kindergarten readiness. Honing fine motor skills is invaluable. Children have to be taught how to hold a pencil, a crayon or a marker. They must have the right experience in coloring, drawing and scribbling on a piece of paper. The child must also be made familiar with using child-safe scissors. The students should be exposed to activities that will not only be fun, but which will also enhance their control and increase their familiarity with writing instruments. Attention should also be paid to motor skills such as climbing, running and jumping. Such skills can easily be incorporated into games.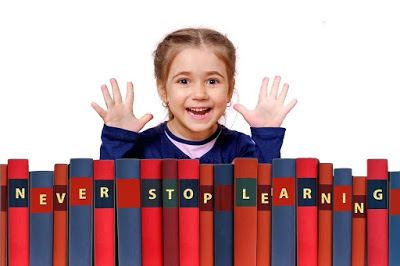 Emotional readiness includes teaching students how to behave in social situations. Using words like thank you and please should be emphasized upon. It is also a good idea to teach children to communicate their feelings when they are angry or frustrated. Equally important is teaching children the importance of being fair. They must know how to take turns and follow rules.
Math, language arts, social studies and science are a few subjects that comprise the
kindergarten
curriculum. Before starting with the curriculum, children should be made familiar with the subjects in the form of poems, stories and more. Children should enjoy learning as this will build their academic foundation. Reading educational stories every day to the students is a great way of preparing them for the months to come.
While preparing for math, ask the students to count items; start by making them count the number of blocks they use. Apart from this, there are many books that teach counting. Make use of words like more, heavy, less, light, small and big for describing everyday objects. This will help classify things into various groups.
Preparation for science includes developing a familiarity with animals, plants, seasons and weather conditions and certain characteristics of each. You must keep the introduction basic. Teachers can do this through conversation and books. Readiness for social studies is about neighborhood and community. Instill in students the fact that rules are good for them and help everyone get along.
You must understand that kindergarten can be overwhelming for a child who has not developed the required skills to cope. Giving enough exposure to your little students in the areas mentioned above will make the children comfortable and a lot more receptive to learning. If you can instill emotional, physical and mental readiness in your students, you will certainly see them do well academically.
Become a Member to post Articles
Back to Profile