Legal Requirements of having Auto Insurance in California
If you have recently moved to California or already been living there for some time, you may already know that the California law mandates having auto insurance coverage for car owners.
The question is, how do you know if this law applies to you?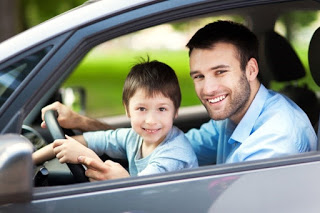 In this post, we will talk about all the crucial aspects of
auto insurance
in the state to ensure that your stay in beautiful California is enjoyable!
Minimum Auto Insurance Coverage in California
The California state law mandates that vehicle owners in the state are required to have minimum liability insurance coverage. It applies to even car owners with other state licenses or no license.
The purpose of a liability insurance policy is to cover the cost of damage to property or personal injury if a driver is responsible for an auto accident. The minimum amount for the liability coverages in the state for private passenger vehicles are below:
Coverage for property damage: $5,000;
Coverage for injury or death to a single individual: $15,000;
Coverage for injury or death to more than one individual: $30,000.
Vehicle owners can also fulfill their financial liability without having an insurance policy. They can do so in the following ways:
Obtain a self-insurance certificate from the Department of Motor Vehicles (DMV).
Deposit $35,000 with the DMV.
Get a surety bond worth $35,000 from a company licensed to carry out business in California.
The law does not mandate the following types of auto insurance, but you may consider:
Comprehensive coverage;
Collision coverage;
Coverage of uninsured and underinsured motorists;
No-fault insurance.
Note: If vehicle owners have a car loan, the lender may ask for comprehensive or collision coverage.
Besides, auto owners can get collision coverage on their cars; they may be eligible for the California Deductible Waiver. If you get this waiver, your insurance company is likely to pay the collision deductible on your vehicle if a driver without insurance causes an accident.
Auto-Owners Must Always Carry the Proof of Insurance
In California, vehicle owners need to carry proof of insurance all the time when they are driving. Luckily, showing a license proof has become more comfortable these days with digital intervention. According to the California Vehicle Code, drivers can show electronic documents on a mobile device as proof of insurance.
To prove that you have auto insurance, you need to show the following information:
Name of the auto insurance company;
Address of the insurance company;
Duration of coverage;
Insurance policy number.
If you commit a traffic violation or involved in a car accident and you are unable to prove of having auto insurance, the possible fines will be:
$100 - $200 for committing the offense in the first instance
$200 - $500 for each additional offense within 3 years after committing the first
Those who do not carry a copy of their automobile insurance at the time will have to go through the trouble of submitting documentation to the court to get the fine removed.
Auto Insurance Laws in California for New Residents
If you have recently moved to California, the California Driver Handbook can be useful for you. The DMV brings out this handbook to guide auto owners about registering their vehicles, getting a state driver's license, and relevant road rules in California.
Good Driver Discount in California
The State of California provides discounts for good drivers.
The Good Driver Discount policy provides law-abiding drivers 20% discount in their auto insurance policy. To be eligible for the discount vehicle owners must meet the following conditions:
Possessing a valid license for a minimum of 3 years.
Not exceeding one point on the driving record within the last 3 years.
Not involved or responsible for an accident that may have caused injury or death in the last 3 years.
Not have taken traffic school for traffic violations more than one instance in the last 3 years.
Low-Cost Auto Insurance Program in California
The California Low-Cost Automobile Insurance Program (CLCA) provides financial support to vehicle owners who meet the eligibility criteria. To qualify for CLCA benefits, auto owners need to meet the following requirements:
Drivers must be minimum 19 years old.
Possess a valid state driver's license.
Own a vehicle with a valuation of less than $25,000.
Fulfill financial requirements.
Download Form: Auto Insurance Questionnaire
How to Get Affordable Auto Insurance in California
It is not easy for car owners to
find auto insurance that is both affordable and comprehensive
. Auto insurance rates may vary based on various factors, including the area you live, the vehicle you own, and your driving record. Even a driver's age can be significant, which determines the amount you pay for auto insurance coverage.
Become a Member to post Articles
Back to Profile