Why choose Acupuncture over Opioids?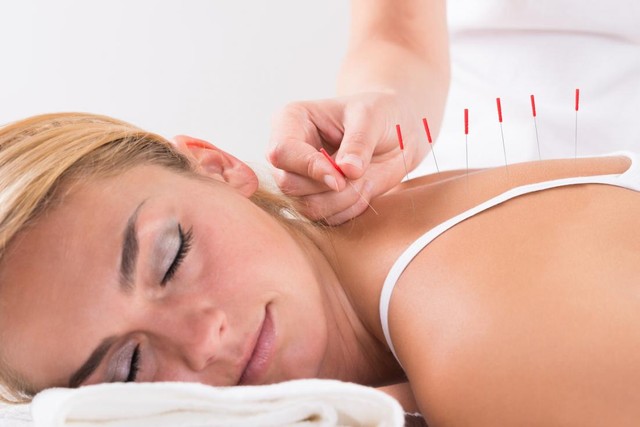 Acupuncture is being carried out over thousands of years as an ancient Chinese technique to cure multiple symptoms. Recent years have witnessed rising health concerns, as a result, people are now looking for natural ways to cure pain and other medical symptoms to promote long term well-being. A growing number of people are turning to acupuncture therapy, which uses thin needles into the skin a certain acupuncture point to treat chronic pain, headaches, insomnia, and various other conditions.
Being one of the oldest healing arts in the world, many physicians today rely on & consider acupuncture therapy as a useful tool especially in treating back and neck pain. As per the National Institute of Health "Acupuncture appears to be a reasonable option for people with chronic pain to consider." Even the World Health Organization lists down the variety of diseases and disorders that can be effectively treated by acupuncture therapy.
Health Risks Associated with Opioids
Today's fast-paced lifestyle, unhealthy food habits, and disturbed sleeping patterns have adversely affected the lives of people. It has not just poised many health risks but also resulted in several diseases, disorder and acute pain where people generally go for prescription opioids and drugs to get relief. Intake of opioids can give you immediate relief, but do you know the side effects and harmful impact it may have on your health in the long run?
Opioids are often prescribed as medicines as they contain certain chemicals that relax the body and relieve pain. However, it must be noted that opioids can be highly addictive and have a serious impact in case of overdose. Even when prescribed by the physician, opioids may have certain harmful effects. The risks become more severe in case opioids are taken with other depressants. In short term, opioids may lead to drowsiness, confusion, nausea, constipation, slowed breathing and even hypoxia (A condition in which only minimal amount of oxygen reaches the brain, having psychological & neurological effects).
Acupuncture: A Natural Therapy
It has been confirmed by various studies, researchers, and practitioners that Acupuncture is an effective & natural way to cure pain and other body disorders. The process might take some time to get the desired results but is a great alternative for those who are seeking less conventional medical methods with almost no or minimal severe side effects. Neuroscience research also claims that the acupuncture process fortifies the production of endorphins and adenosine & releases blocked qi (energy) in the body, responsible to evoke the body's natural healing process. This way, acupuncture is found to reduce chronic pain, back pain, neck pain, headaches, shoulder pain, osteoarthritis, and other related problems.
Why choose Acupuncture over opioids?
Comes with health benefits: As the ancient healing modality is also accepted by science as an effective way to treat various body pain & disorders, the application of acupuncture therapy is expanding day by day. But other than the primary benefits of acupuncture, there are several other surprising benefits of taking regular acupuncture treatment like an improved immune system, reduced stress, digestive support, sleep quality improvement, energy boost and many others.
No side effects: As per NIH and various other institutions, acupuncture is considered to be a safe treatment with almost no side effects. As the process of acupuncture involves piercing of very fine needles deep inside the skin, the use of sterling needles makes it safe when practiced by an expert practitioner. The overall therapy has almost no side effects, only in a few cases, patients may experience redness or slight dizziness, that may not last long.
Affordable alternative: Compared to opioids and other western medications, acupuncture therapy is considered to be an affordable and cost-effective alternative. Taking regular drugs and medications is much more costly than taking regular acupuncture therapies that will help to heal your body from within. Taking 2 or 3 therapies a week works fine to bring and see positive changes from the acupuncture treatment.
Acupuncture surely works: Over the years, acupuncture has helped to treat millions of people successfully. It is known as an effective way of treatment that involves a holistic health care system that heals the body from within and furthermore strengthens your immune system. Practitioners and acupuncturists have been carrying out this practice as a safe, natural, drug-free technique.
Are you also dependent on opioids or any other medication? If never tried, you must consider turning to acupuncture treatment now. With absolutely no side effects and so many health benefits to keep your body pain free and energetic in the long run, the treatment is sure to give you noticeable results. Once you make up your mind, you only need an experienced acupuncture practitioner to understand your expectations from the therapy and give you the best treatment. With so many reasons to try acupuncture, it is definitely worth a try!

Become a Member to post Articles
Back to Profile